Where:
Henley Manor Care Home, Henley-on-Thames, Oxfordshire
What:
HomeSmiths specified our upholstered chairs for a brand new 80 bedroom care home, situated by the River Thames.
Purpose:
The brief was focused around resident engagement. The environment needed to be elegant yet homely with accommodation for residential, nursing and dementia care over three floors, with each space having a unique feel.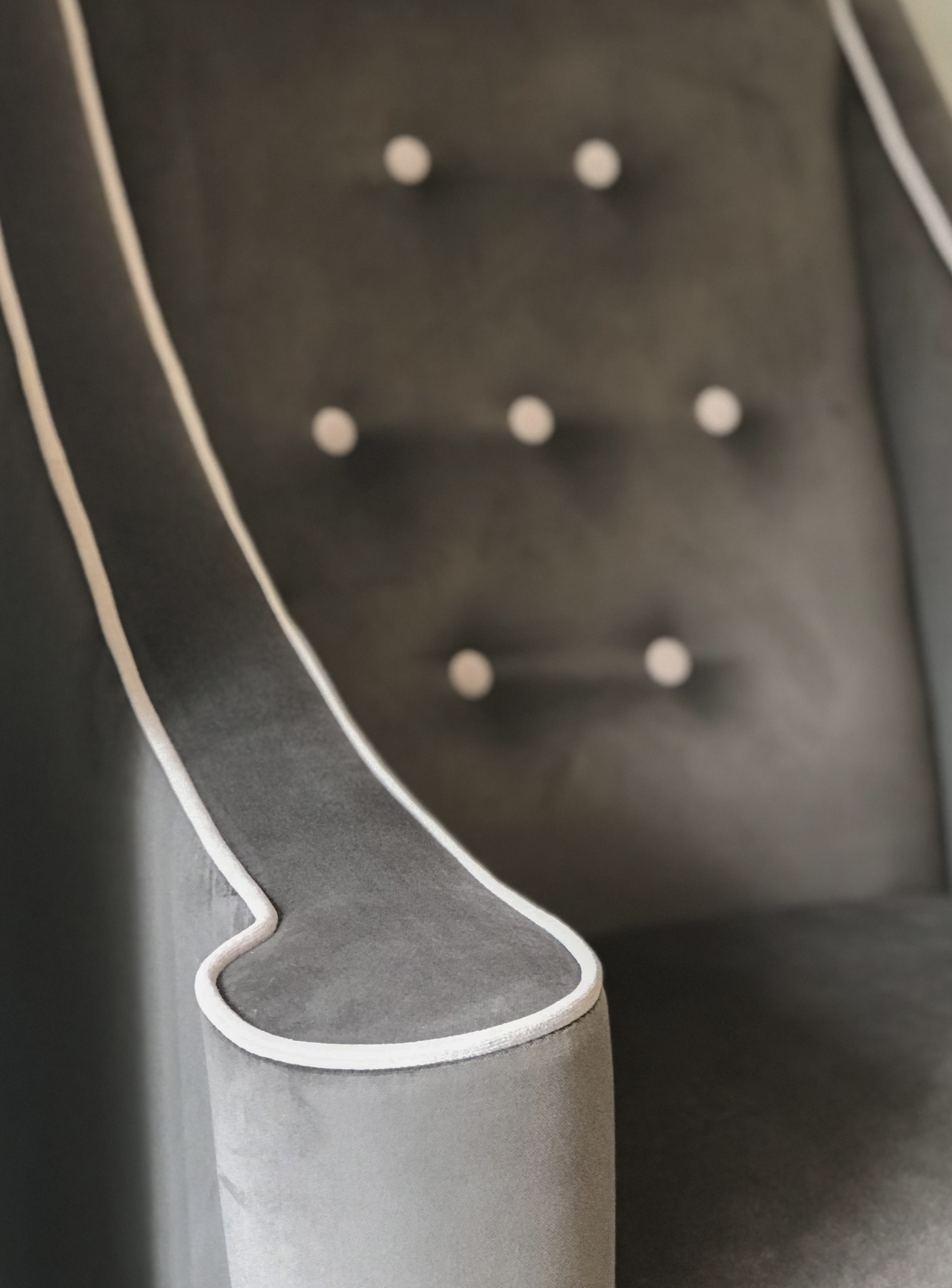 Always keen to bring a sense of location to the design, Jacqui Smith of HomeSmiths took inspiration from the rich history of Henley-on-Thames.
HomeSmiths specified our Wentworth chair for the main reception and one of the resident lounges on the ground floor. Jacqui said "The Wentworth chair was perfect for this project, as its elegant design lends itself to the quintessentially heritage feel of the project".
Taking inspiration from the Henley Royal Regatta, HomeSmiths designed a first floor dining space with the famous boat race in mind. Jacqui's scheme included various shades of blues and neutrals, using the Pesaro arm chair with a striped outer and plain seat.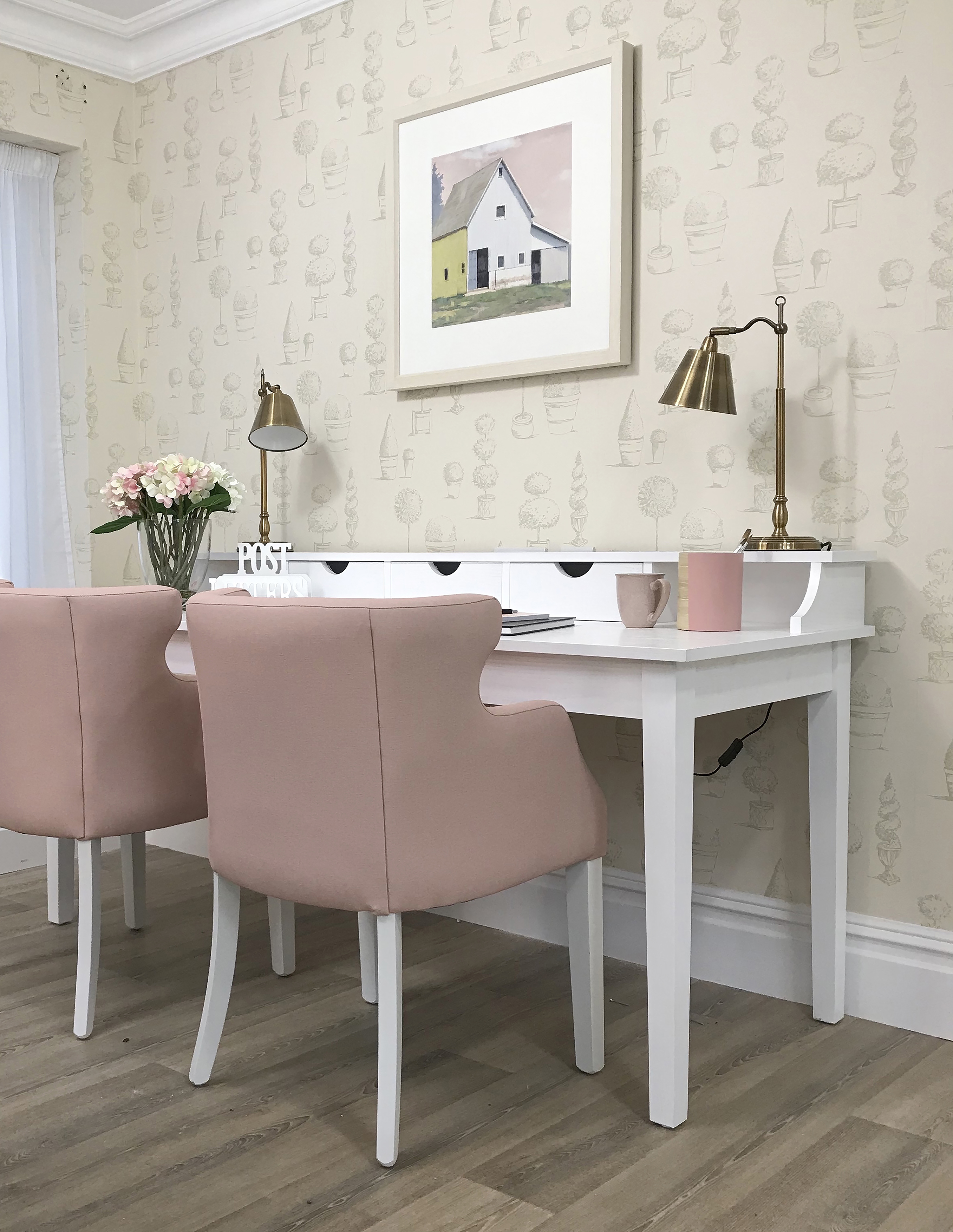 To make a feature space, HomeSmiths created a study corner for residents to use. Jacqui had this to say about our furniture "The incredibly comfortable Bentham chair shown here in a study corner, worked really well in a linen-effect vinyl".
We also provided HomeSmiths with our Sesto range of dining chairs, which were ideal for another dining space at Henley Manor.
"The Sesto chair worked perfectly in an additional first floor dining room, where we used a Skopos fabric for the chair backs. When it comes to attention to detail, we knew we could rely on Shackletons. The pattern placement across all the chairs was spot on".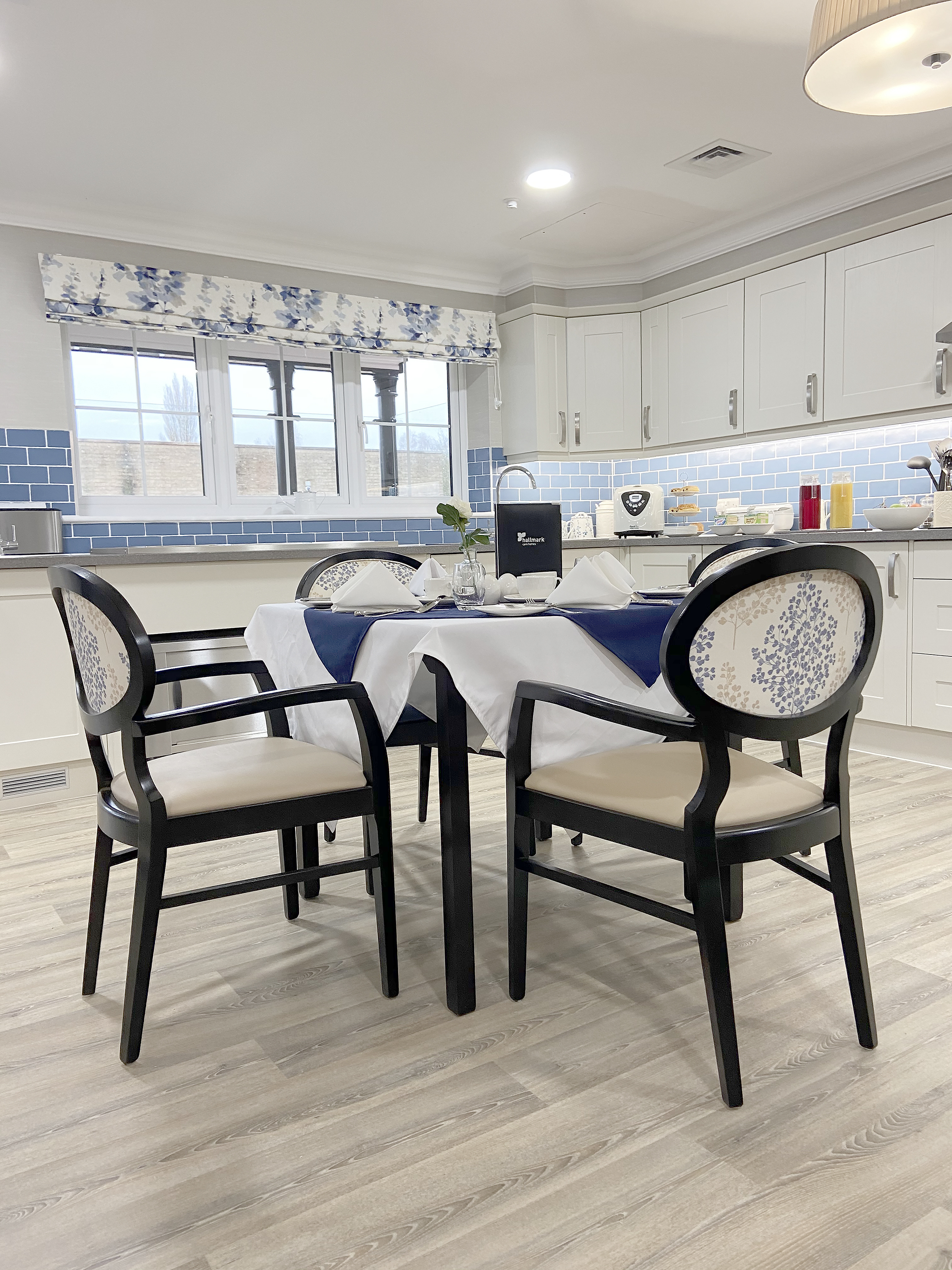 The second floor at Henley Manor offers three separate spaces for residents living with dementia. One of the dining rooms followed a gardening theme, with the backs of our Sienna dining chairs showcasing a bespoke 'gardening tools' fabric designed by Beth Lewin at Bespoke by Evans.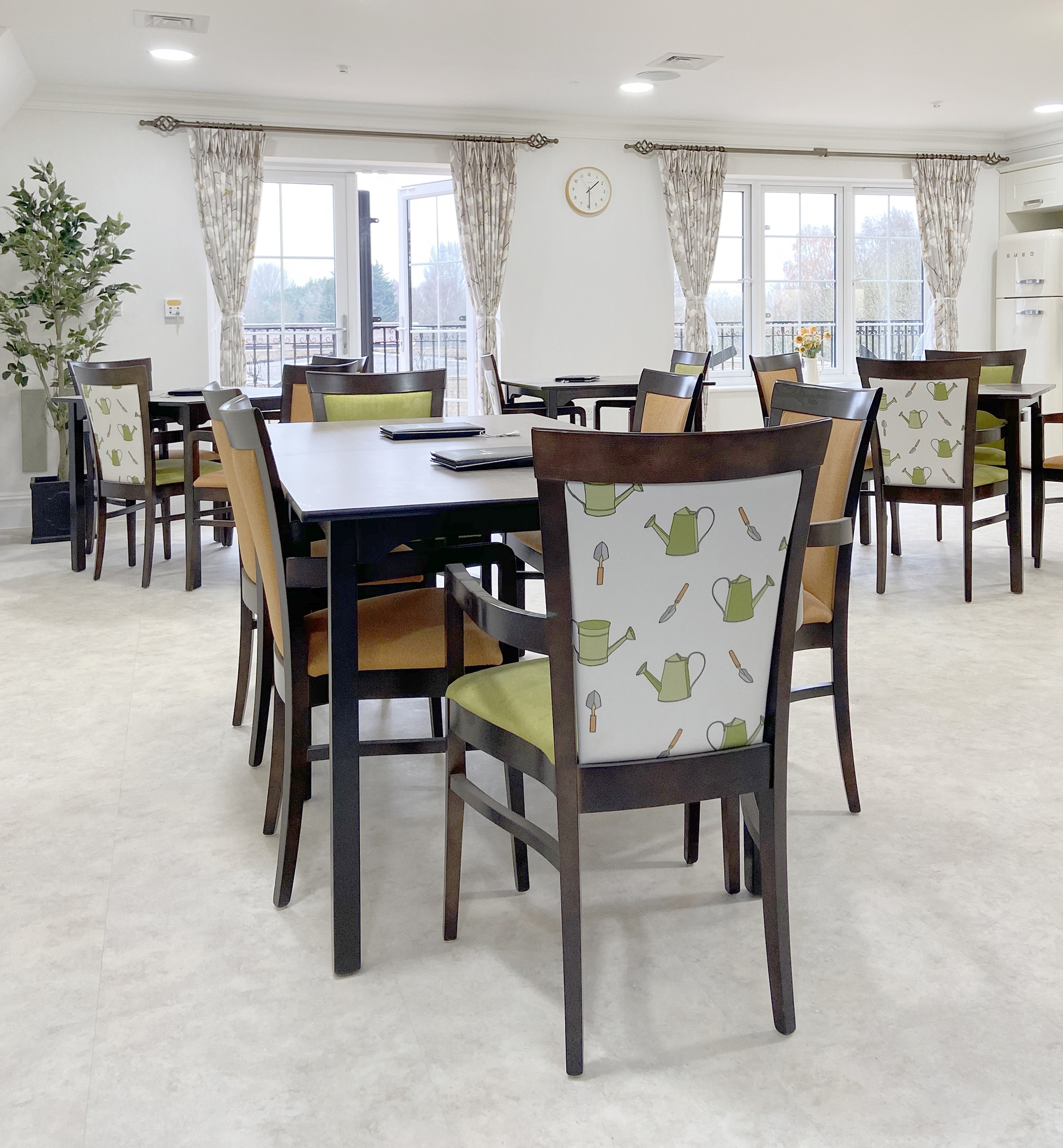 Final Thoughts:
"HomeSmiths has a longstanding relationship with Shackletons. We have worked with them for over 10 years using them for retirement living and care home projects as well as show homes. Their furniture is well made and extremely comfortable so I know that I can recommend them to my clients with complete confidence."
Jacqui Smith, director of HomeSmiths.
© 2020 Shackletons and Jacqui Smith. All rights reserved.