Where:
Fairfield Residential Care Home, North Oxford.
What:
Supplied HomeSmiths with chairs, furniture and cabinetry for a new build 40-bed care home built in the grounds of the current home, a Victorian villa.
Purpose:
Reflect the vision of the new build and fulfil HomeSmiths' interior concept with quality furniture which would appeal to the residents moving from the very traditional setting of the existing home to the new contemporary living space.
Creating Comfort:
Shackletons are pleased to have supplied HomeSmiths and Fairfield Residential Care Home with high-quality chairs, furniture and cabinetry for a new build project in North Oxford.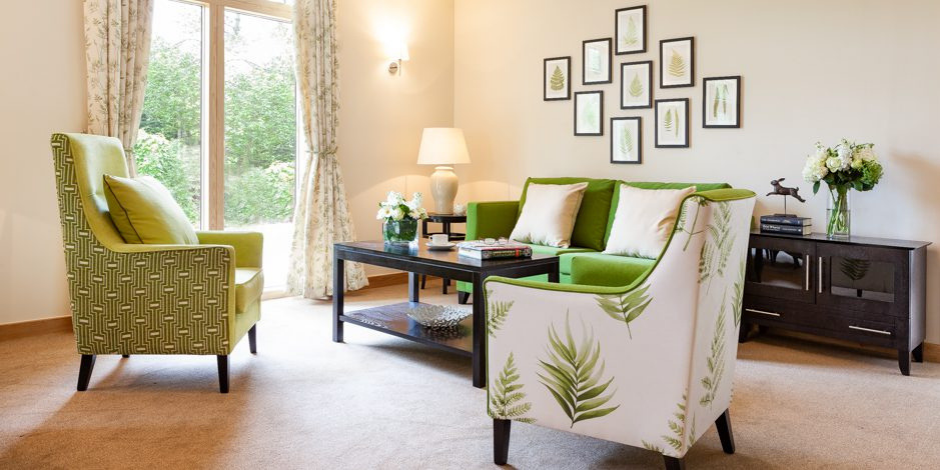 Speaking with Jacqui Smith, Director at HomeSmiths, Jacqui had this to say about the project; "The Home Manager was keen to use Shackletons since she had worked with them before at the current home and knew that she could rely on them for quality furniture.  From a design perspective, we knew that the Shackletons range was going to offer us the right style of chair for the scheme and importantly a comfortable seat for the resident!"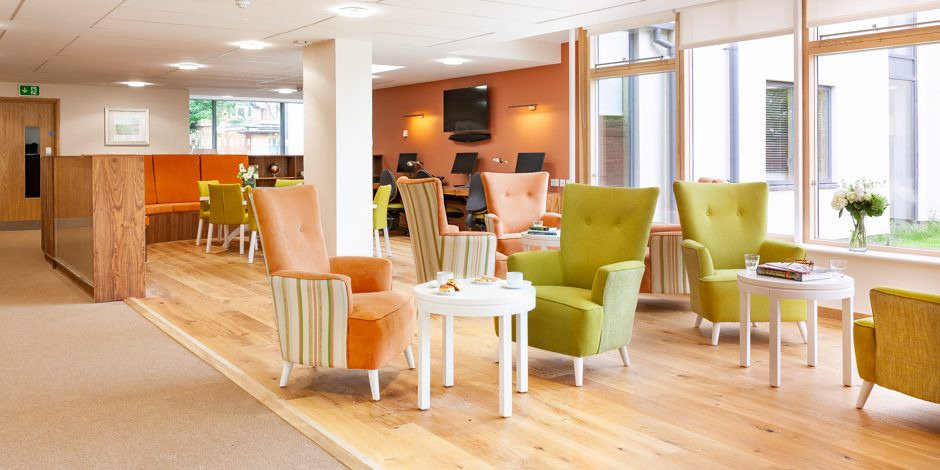 "At HomeSmiths we always research the area in which the project is being built to link it with the local history. For this project, we took inspiration from the University of Oxford Botanical Gardens".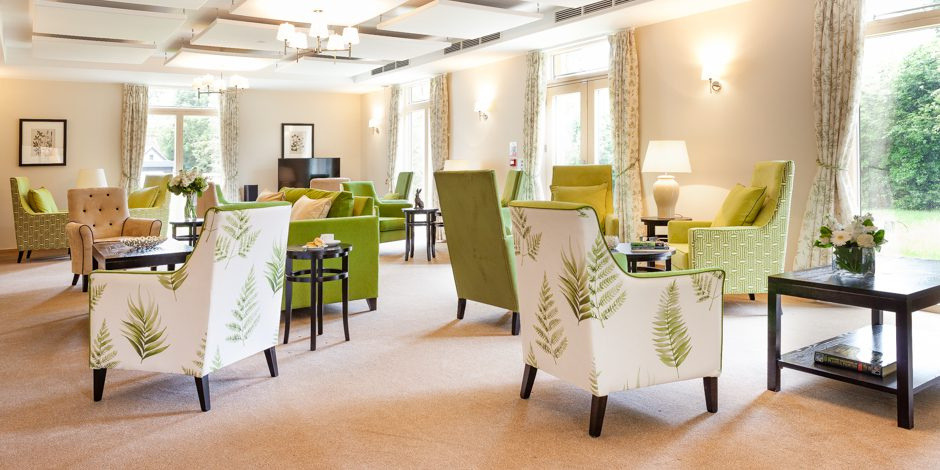 "We're extremely pleased with the finished scheme and the feedback from the client and residents has been extremely positive. The fresh and on trend botanical feel allowed us to be confident with our colour choices".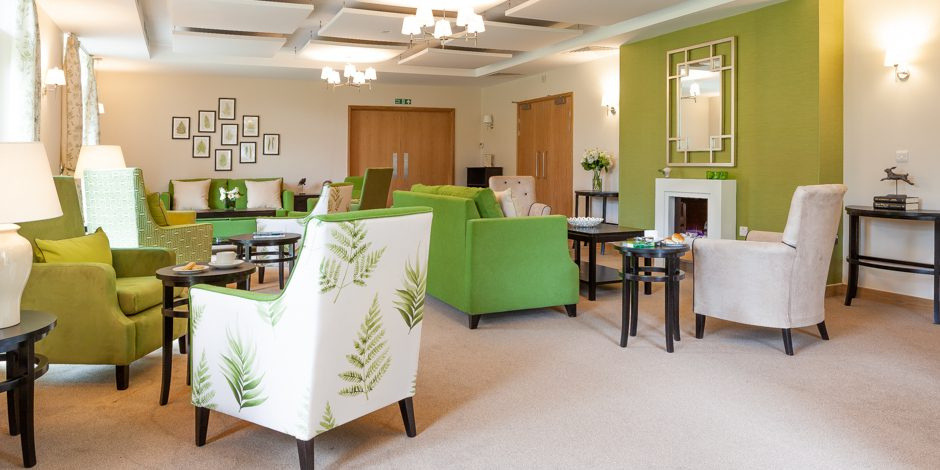 Following completion of Fairfield, HomeSmiths made finalist for the 2018 SBID International Design Awards in the Healthcare and Wellness category. This global design award is a fantastic opportunity for HomeSmiths. The entire Shackletons team are proud of HomeSmiths' amazing achievement.
The Details:
The simple and stylish Denia high back chair looks fantastic in Jacqui's fabric and finish choices.
Final Thoughts:
Jacqui had the following to say about Shackletons; "We can always rely on Shackletons for quality and design. Shackletons has such a wide range for us to choose from, that's why we specify them for our projects. The level of support we get from our account manager, Lisa Gibbons, is fantastic. We have an excellent working relationship".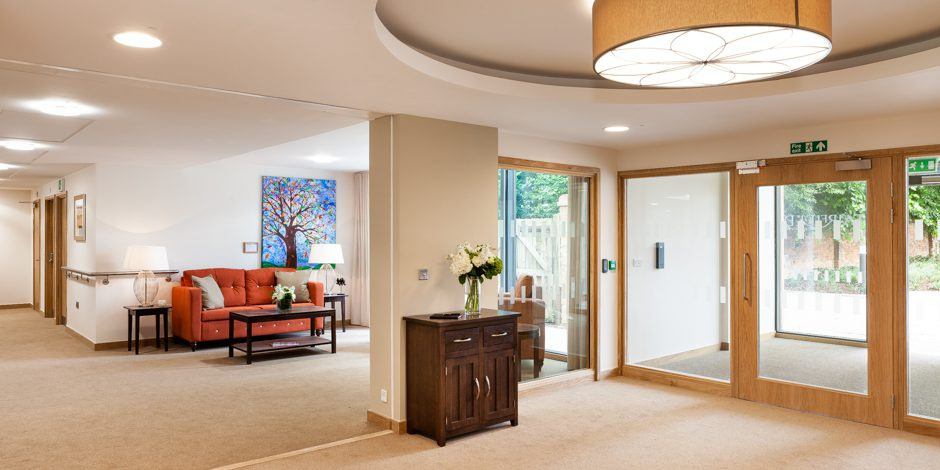 Photos Credited to Sophie Carson