Where:
Anchor Widnes Hall Care Home, Widnes.
What:
Supplying furniture and design support for refreshing areas in an existing care home.
Purpose:
Help create environments that promote socialising amongst residents.
Creating Comfort:
Anchor Widnes Hall Care Home has recently renovated several lounges and communal areas. The home manager, Amanda Byrne was keen to promote socialising within the home and invest in quality furniture that was fit for purpose for elderly care. Working in collaboration with Charlotte Hancock and Shackletons, they were able to select furniture and fabric that worked with the new schemes. Amanda had the following to say about the project;
"Our existing lounges were dated and uninviting to residents. The chairs were bulky, beige and unappealing. We really wanted to achieve a fresh and modern look with the project and promote socialising. In total, we had fours lounges, two of which were dementia lounges, a new cinema room, reading nook and reception area."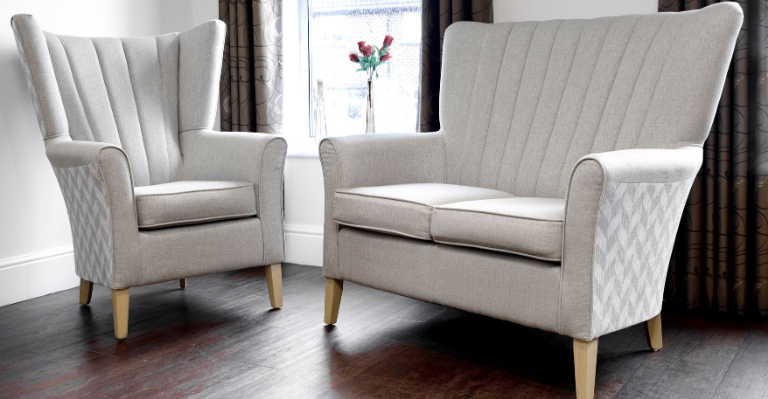 "We wanted to achieve individual looks for each of the lounges. We felt that this helped with residents navigating the home as well as creating a more familiar environment. We knew that in the dementia lounge we wanted to provide comfort but needed the furniture to be fit for purpose."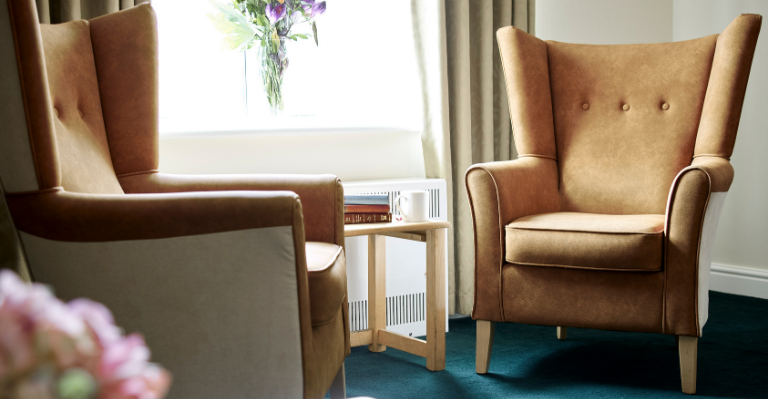 "The whole process from start to finish with Shackletons has been fantastic. Charlotte was a great help in supporting us with furniture and fabric selection. Especially with the dementia lounge. We didn't want a standard vinyl for the chairs, as that wouldn't give the cosy feel that we wanted to achieve. Charlotte showed us some fabulous leather effect vinyl's that had the required properties. In the end, we selected Agua Alberta Hyde in Maple. We love the finish of the fabric and its durability."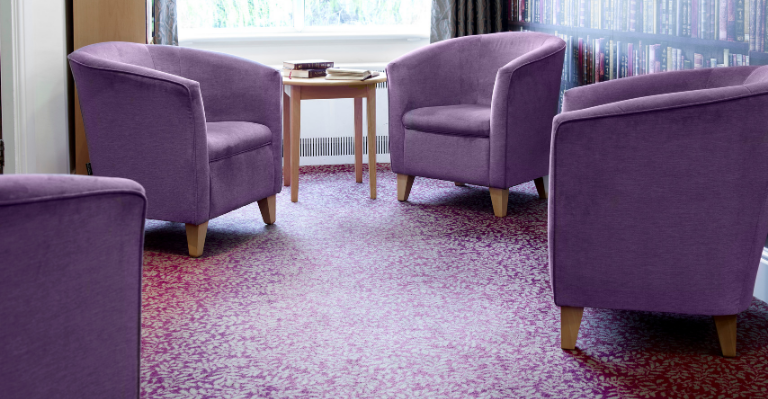 "One of my most favourite spots in the home is the new reading nook on the first floor. This cosy reading corner is a great place for residents to relax and have some time to themselves. The tub chairs we've put in this area are lovely and a joy to sit in."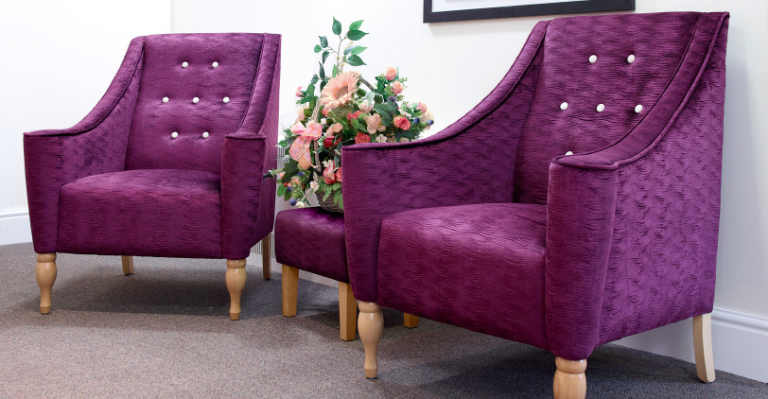 "The final area that we've updated in the home is the reception area. We really wanted to make an impact with some statement pieces. It was great select which chairs we wanted and have a little bit of fun with the fabric choice."
The Details:
The elegant and stylish Valencia Wing Back Chair looks fantastic in this fabric and finish choices.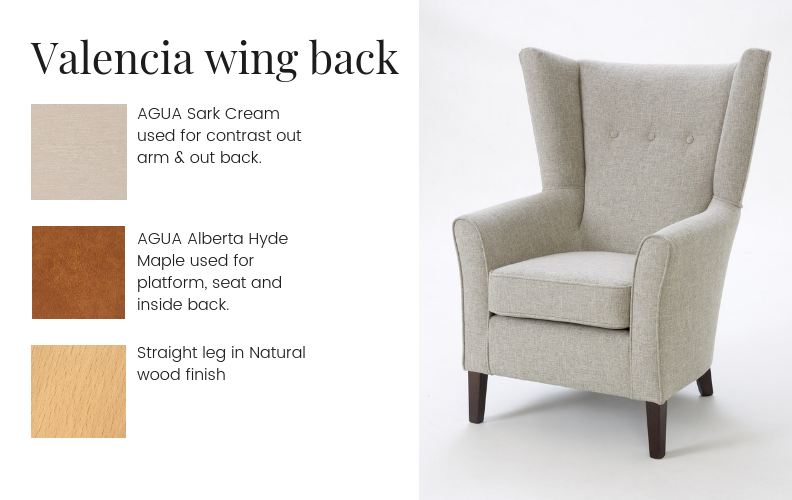 Final Thoughts:
"We're thrilled with all the finished rooms. Charlotte was wonderful to work with. She was a great source of knowledge throughout the project and fantastic support. The new furniture has made a massive impact on the home's morale. Staff and residents love the renovation as it gives them the feeling of home."