Here are six reasons why you should consider a dining bench for your next project.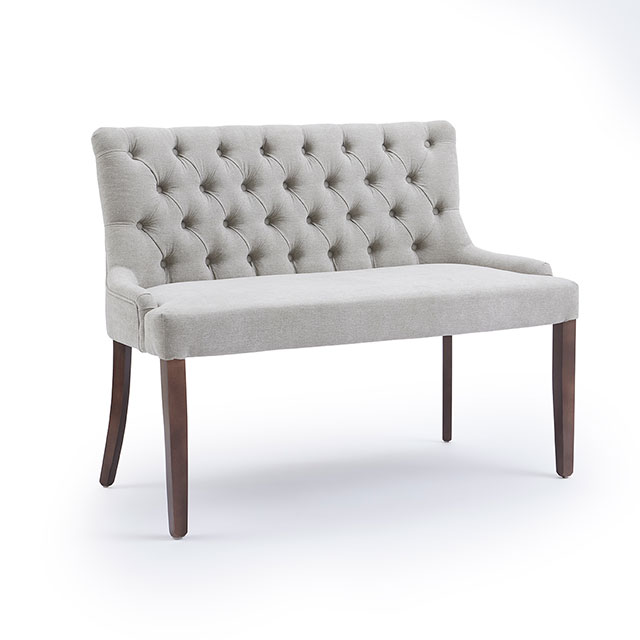 1. Create a bistro feel
Dining benches are widely used in restaurants and bistros. They give a sense of occasion and create a more intimate dining experience for residents.
2. Create a casual and relaxed atmosphere
A dining bench is great for creating a relaxed and cosy atmosphere in your dining area. They provide a comfortable place to sit and chat with friends and visiting family members. They also create an excellent place for visiting grand children to sit and eat their meals.
3. Mix and match your style
Dining benches are ideal to mix and match with different styles of tables and chairs to create a unique combination that matches your dining room layout and seating requirements. Shackletons dining benches can be upholstered in your choice of healthcare fabric to complement your design scheme but provide a practical seating option for your dining room.
 4. Not just for dining rooms
Dining benches are designed to be versatile pieces of furniture and can be used around senior living environments. Use upholstered dining benches in a bright and bold fabric to make an impact. Bench seating would provide a comfortable place for residents to sit and relax whilst waiting for nail or hair appointments. They can also be used in hallways and corridors to add interest and create rest areas.
5. Minimalistic and less cluttered appearance
With dining benches your dining area will feel larger and less cluttered. They can help minimise the pieces of furniture required in the dining area without affecting seating capacity.
6. Designed with care in mind
At Shackletons we design our furniture with the resident in mind. Our upholstered dining benches have a supportive back to create a comfortable seating experience and you can choose benches with arm rests for additional support or without arms to allow more able residents to easily slide in and out of the seating. All dining benches are upholstered in healthcare approved fabrics which are stain resistant, anti-microbial, waterproof and fire retardant. They can be easily cleaned with a simple cleaning routine to keep them looking pristine.
Introducing our dining bench collections
We have extended our Rye and Chatham dining collections to include two seater dining benches alongside matching dining chairs. The Rye is a two seater dining bench with a supportive arm, it features a minimalist and simple design with curved edges and accented piping for a softer feel. The Chatham collection is available with and without an arm rest and you can choose a plain back or button back detailing to complete the look.