Where:
Anchor Millfield Residential Care Home, Oldham.
What:
Supplying dining furniture for a contemporary bistro area.
Purpose:
Create a contemporary bistro destination in a residential care home
Creating Comfort:
We were recently invited by Anchor Millfield, Oldham, to experience their new bistro called 'Alisio', which they created with our furniture.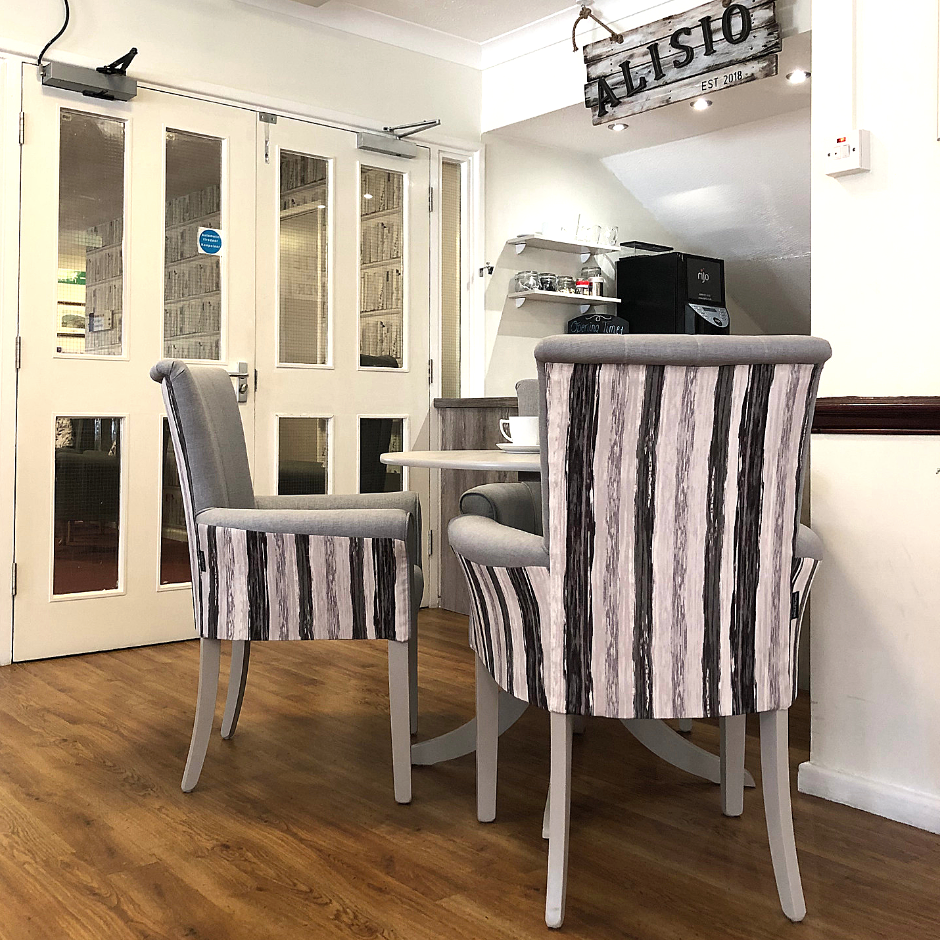 Speaking with the Home Administrator, Anne Marie Widdowson. Anne Marie wanted to maximise the space in the dining area and create a destination for residents to visit. The alcove in which 'Alisio' now resides, was once a seating area themed around a train station. Anne Marie spoke about how the area was uncomfortable for people to use due to the sloping roof.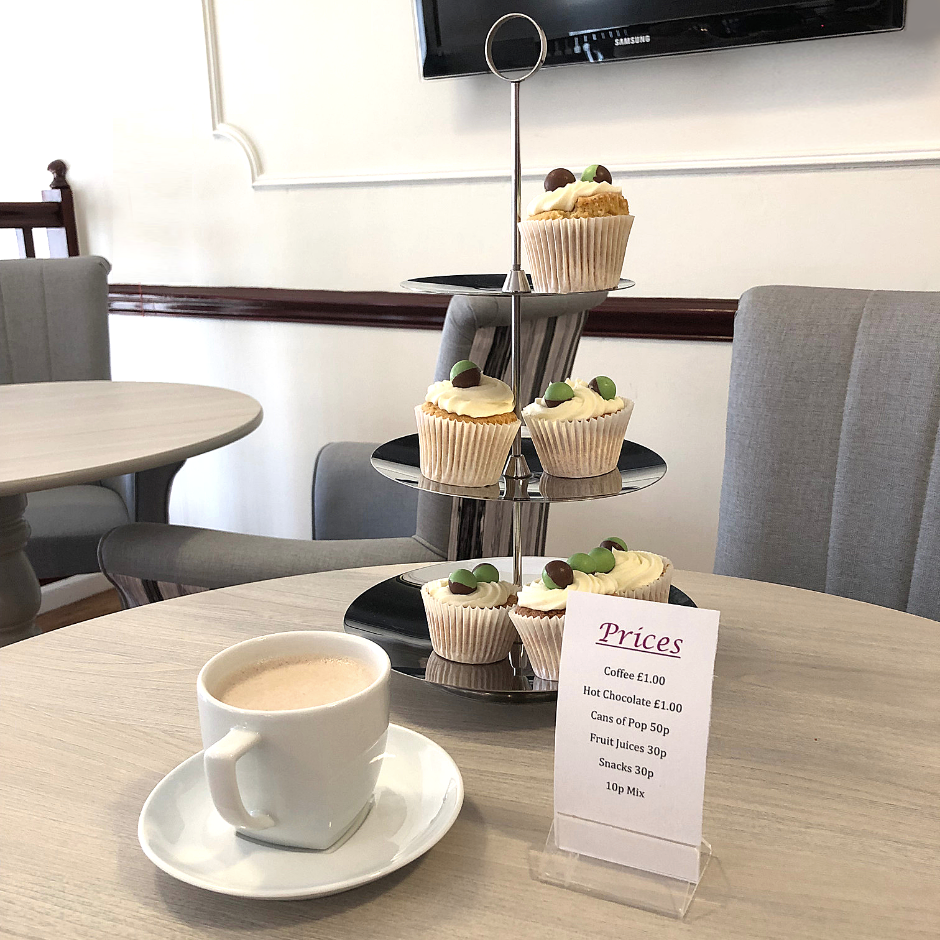 "Many of our residents are unable to leave the home, so creating destinations like our bistro allows them to feel like they're out and about. We also wanted the area to work as a place to hold events. The residents love the Aliso, they often visit for a latte and slice of cake, socialise with staff, visitors and residents and play games. The name 'Alisio' is in honour of one our much-loved residents who made a generous donation to fund the project."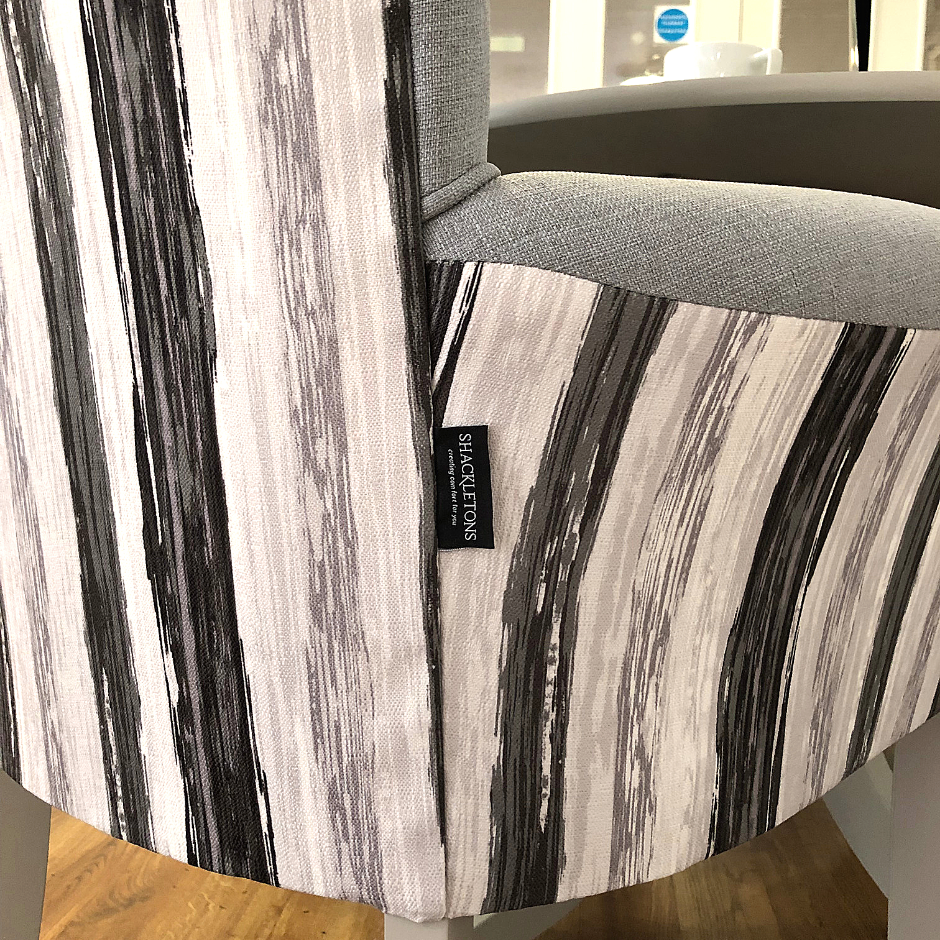 The Details:
The elegant and stylish Toledo Arm Chair  looks fantastic in this fabric and finish choices.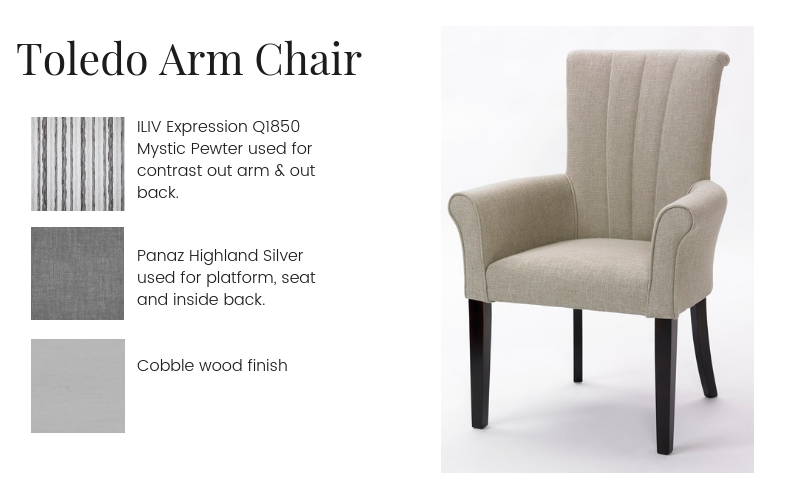 Final Thoughts:
"We've worked with Shacketons for many years.  We love the quality of the furniture. Charlotte was fantastic in helping us select fabrics and wood finishes that complement the environment. She was great at finding printed fabrics that looked great and came in on budget. The overall service was wonderful."