The Orto is our largest range to date. The Orto and Orto Luxe is a versatile family of armchairs, sofas, footstools and ottomans. The stylish design suits both contemporary and traditional settings. The Orto would add a touch of sophistication to a range of senior living areas including reception, lounges and bedrooms.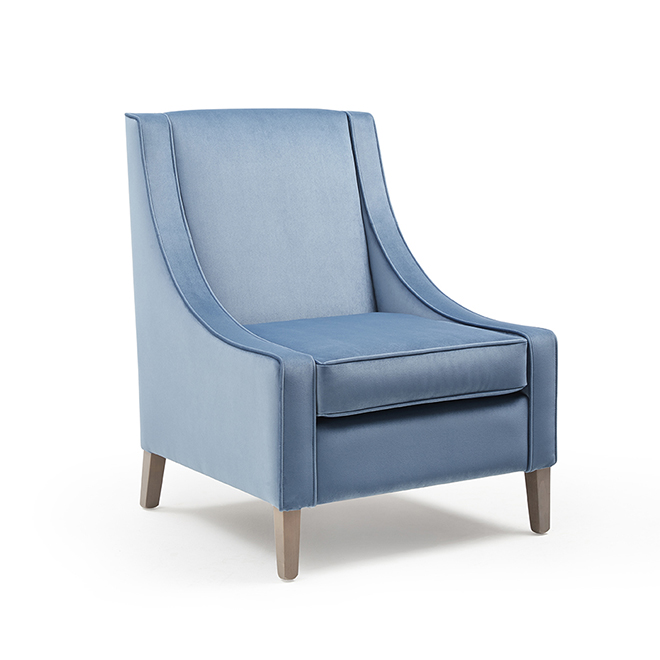 The range has been designed with superior comfort in mind featuring a gently curved arm to support residents to comfortably relax and relieve any tension in their neck, shoulders and back. The introduction of springs in the fixed back Orto maximises comfort and support.
The Orto Luxe armchairs and sofas feature a fixed fibre back which complements the natural curves and contours of the back providing additional comfort. The Orto Luxe is available with a choice of plain, buttoned and waterfall detailing to complete the look. Footstools and ottomans complete the range.